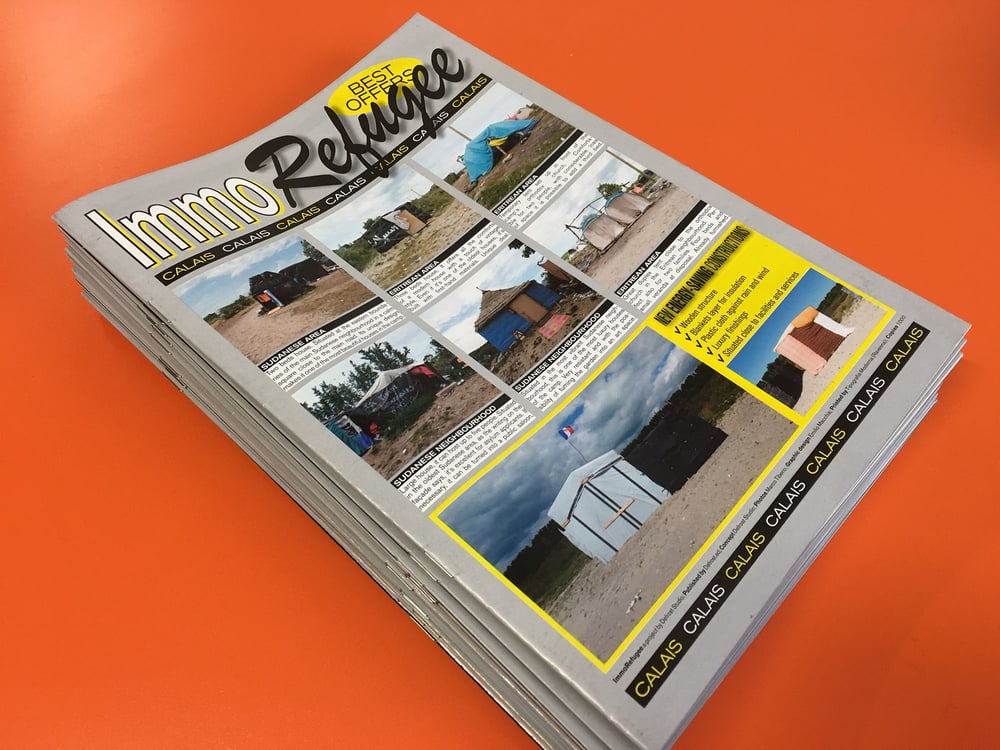 Useful guide to the properties in the refugee camp of Calais. The residential area of the "New Jungle" is a large residential area of 500,000m2 in the outskirts of Calais, France. Surrounded by a 5 meters-high metallic fence and equipped with running water and lights, the "New Jungle" offers different housing typologies, both old and newly built.
This is not a joke.
In Calais, more than 6,000 refugees used to live in the same conditions shown here. Now the camp has been demolished.
Some of the refugees want to reach the UK, while others prefered to apply for asylum in France.
Here we imagined how it would have been to find a home in the camp. Each house shown in here is real and handmade by the refugees themselves.
Before arriving, they did not have this handy catalogue.
With it, it would have been much easier.
- Part of the revenues of the book sale will be destined to an Italian association based in Ravenna dealing with unaccompanied minor refugees -
Book details:
Editor: Defrost Studio (Maria Ghetti & Marco Tiberio)
Publisher: Defrost.ed
Layout: Emilio Macchia, Defrost Studio
Format: 32 pages, softcover, 21x29,7cm
Publication date: November 2016